Keith Allen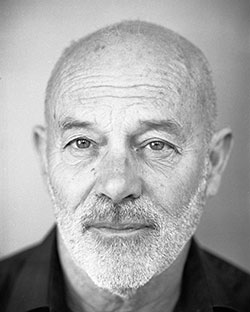 Theatre credits include: Rehab The Musical (Neon Theatre/The Playground Theatre); Homecoming (Theatre Royal Bath); Pinter 3: Landscape/A Kind of Alaska (Harold Pinter Theatre); Hogarth's Progress: The Taster of the Town (Rose Theatre); Gaslight (Ambassador Theatre Group); The Homecoming (Trafalgar Studios); Smack Family Robinson (The Rose); Comedians (Lyric Hammersmith); Treasure Island (Theatre Royal Haymarket); Flanders Mare and Glastonbury, Celebration and The Room (Almeida and NY) and The Homecoming and Murmuring Judges (National Theatre).
Television credits include: The Pembrokeshire Murders (ITV), Marcella (ITV/Netflix); Genius: Picasso (Nat Geo); Bodyfarm (BBC); My Mad Fat Diary (E4); Uncle (C4); Robin Hood, Bodies, Death in Paradise Between the Lines (BBC); Treasure Island and The Runaway (Sky); Undercover (Dave) and Great Night Out (ITV1).
TV writing and directing credits include: Unlawful Killing (Director), Une Film De Keith Allen: a series of Documentaries for Channel 4, including: Keith Meets Keith, Keith Allen Will Burn in Hell, Michael Carroll: King of Chavs, Tourette de France, You're Frayed (Director); Detectives on the Edge of a Nervous Breakdown, The Comic Strip Presents: The Crying Game (writer & director) The Comic Strip Presents: The Yob, The Bullshitters (writer).
Film credits include: The Buckingham Murders; Save The Cinema; La Cha Cha; Kingsman: The Golden Circle; Eddie the Eagle; Long Time Coming; Hector; The Last Showing; A Good Night; 24 Hour Party People; The Others; Trainspotting; Blue Juice; Shallow Grave; The Young Americans and Walter and Kafka.