Geoffrey Beevers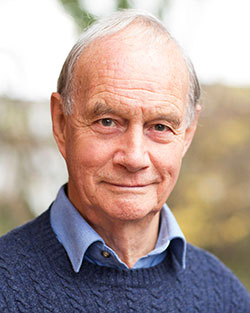 Geoffrey Beevers has been a working actor for over 50 years. After training at LAMDA, one of his first jobs was a schools tour for the Nottingham Playhouse in 1965 directed by Richard Eyre.
Theatre credits include: The Audience (West End and Broadway ); Amadeus, The UN Inspector, Playing with Fire, The Winter's Tale (National Theatre); Maydays, Heresy of Love, Measure for Measure, A Servant to Two Masters, Pericles, Henry VIII, Mother Courage, The Devils (Royal Shakespeare Company); Hamlet, The Antipodes (Shakespeare's Globe); War and Peace, A Passage to India (Shared Experience); Twelfth Night (English Touring Theatre) A Short History of Tractors in Ukrainian (Hull Truck) Dr Knock, Uncle Vanya, King Lear, The Skin Game, Leaving ( The Orange Tree); Hamlet, The Winter's Tale, A Midsummer Night's Dream (AFTLS US tours) and King Lear (Madison, USA).
TV credits include: Dr Who, Poirot, Casualty, Holby City, Inspector Morse, Silent Witness, Sherlock Holmes, Red Dwarf, Yes Prime Minister, Plebs, The Tudors, Goodnight Mr Tom, The Darling Buds of May, Agatha Christie's Pale Horse, Boyz Unlimited, The Bill, Down to Earth, The Genius of Mozart, Bodyguards, Doctors, Bad Education, A Very British Coup and The Jewel in the Crown.
Film credits include: Miss Potter, Legend, Clash of the Titans, The Edge of Love, Fragile, Greenwich Mean Time, The Woodlanders, Curse of the Pink Panther and Victor/Victoria.
Audio work includes reprising his role as the Master in Dr Who for Big Finish.
He also writes and directs. His George Eliot adaptations for theatre include Adam Bede (Time Out Award), and The Middlemarch Trilogy (Orange Tree Theatre). He has published four novels.